magicbeautyhair
sales@magicbeautyhair.com
|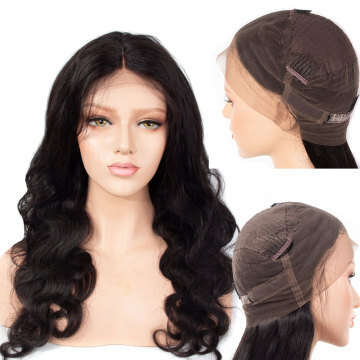 360 Lace Front Wig Virgin Hair Body Wave
$175.00
By
Kristen Travet
(Tuesday, 12 March 2019)
I received the hair in about 3 days! It was packaged neatly and there was no fowl smell to the wig. I got 22 inches. It was nice, full and soft.. I'm excited to get it installed!! I will do an updated review once I get it installed.
By
Miasia Jones
(Tuesday, 29 January 2019)
Hair came very fast! I'm pressed at how soft the hair is and the quality is amazing. This is the second time I've ordered with them and it's great! I recommend this hair 100%.
By
Michael
(Monday, 28 January 2019)
By
Angela Burgess
(Friday, 25 January 2019)
Just received hair. Appears as it does in the website. I am hoping the quality is a great as the reviews I have seen. Excited for install
By
Hilda Addy
(Thursday, 24 January 2019)
Delivery was fast. The hair is soft
By
Nyala Alleyne
(Wednesday, 23 January 2019)
I was hesitant to order off of this website, but they came through and made me proud. The hair feels really good. It doesn't shed (that's a blessing) The seller communicated with me quick.
By
Liam Ben-David
(Thursday, 17 January 2019)
I like the wig, they are really good quality thanks, and a very good relationship and good advice
By
Anny Elliott
(Tuesday, 15 January 2019)
Love the wig! Very soft and easy to style. Hair is so nice my stylist even loved it.
By
Quinya Collins
(Monday, 14 January 2019)
This wig is so beautiful and bouncy, I am very pleased with the softness and quality of the hair. hair also arrived quickly i recommend you buy this wig and i will be buying from this seller again.
By
Justice Daley
(Friday, 11 January 2019)
By
Adrienne Thompson
(Friday, 11 January 2019)
I LOVE LOVE LOVE this Hair I worn it down, braided, up in a bun washed
By
Shannece Suekamling
(Tuesday, 08 January 2019)

Your cart is currently empty.